Call Our Hearing Helpline (512) 704-7447 M-TH 9am to 4pm
Contact us to learn more about our telehealth appointment options with our Audiologists.
Online scheduling available 24/7.
Are You Experiencing Hearing Loss?

Schedule a hearing evaluation with one of our Audiologists to find out more and discuss solutions.
RK Audiology has a high-frequency clinical audiometer, allowing for hearing measurement out to 20,000Hz.
If you have hearing loss, we can help answer questions and discuss options.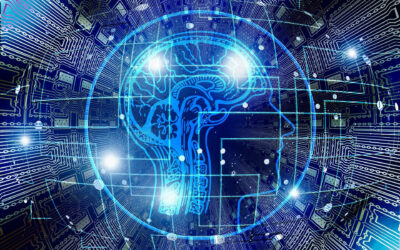 Neuroscience is looking at sensory substitution to change the lives of people with varying levels of hearing loss. As we move into a new year, we are looking forward to how those with hearing loss might find other ways to receive information. We've discovered how...
read more
I don't write many reviews, but the outstanding service from Paula at RK Audiology shouldn't be kept to myself! I just used an ambient IEM system for the first time last night and it was so amazing not having to fight to hear myself. And no ringing ears after the gig! At one point my band mate turned to me and asked if everything was OK because he couldn't hear any keys. And I said talk to the sound guy, I hear me just fine! Ha! Thanks to Paula, I can leave my amp at home. 

TAYLOR A.
I waited too long to get tested again until friends were constantly telling me how loud I was talking and being. I finally got the process started then, yesterday I went for my fitting of my new hearing instruments! Paula got me activated and I could hear the rain hitting the building! My smile grew and tears of joy streamed down my face! Paula was so helpful in educating me in all the features of my Resounds, which are very user friendly and adaptable! I feel so blessed!

OLIVIA R.
One of my long-time massage clients recently went thru the process of getting hearing aids from RK Audiology and they were very, very pleased both with the level of service and final customized product.

TOM D.
Thank you, Paula, at RK Audiology! After having some pressure in my ears for a couple of weeks I decided to make an appointment with RK. Turns out I needed a professional ear cleaning from long term inner ear wax buildup that had been caused by using q-tips over the years. I feel so relieved it wasn't anything more serious like hearing loss. Such a relaxing and informative appointment. They allow you to watch the entire process (if you want to!) through their high tech camera that peeks down your ear canal. Everything was explained thoroughly and I was also given tips to use moving forward. Highly recommend!
CHARLOTTE F.
Dr. Victoria Villarreal, who has her doctorate in Audiology, is patient and thorough. She understands elderly's hesitancy on cost and technology but has, through patience and instruction, made my mother the happiest she has been with hearing aids in her 30 years of use. Since returning to Texas, my mother has had their help with everything from testing to repairs to muddling through the insurance to recently fitting Mom with her favorite hearing aids yet, Sonic Captivate (no batteries!). My husband referred us to Dr. Villarreal after she assisted with his getting Lyric in-the-canal hearing aids by Phonak. We are thankful for such a caring conscientious office. We've been using the office on Bee Caves Rd in The Schoolyard but the staff goes between locations.
MAG DB