Jabra Enhance Plus | Austin, TX
Jabra is taking hearing solutions to the next level with Jabra Enhance Plus. Experience a literally enhanced listening experience with Jabra Enhance Plus, offering powerful audibility, miniaturized design, and advanced technology that gives it an edge above its counterparts.
RK Audiology aims to be one step ahead for our clients with hearing solution options. We want to keep our new and prospective clients in the loop with the latest hearing tech on the market. Here's what you need to know about Jabra Enhance Plus.
Pioneering Hearing-Enhancing Earbuds
Jabra Enhance Plus earbuds are specifically engineered with advanced medical-grade technology to help you focus on what you want to hear, not the noise, going beyond merely increasing amplification.
Innovative Design
Jabra Enhance Plus is designed with 4 dedicated microphones to reduce background noise and improve speech clarity. This intricate technology ensures you can enjoy crystal-clear sounds across varied hearing environments and levels of background noise.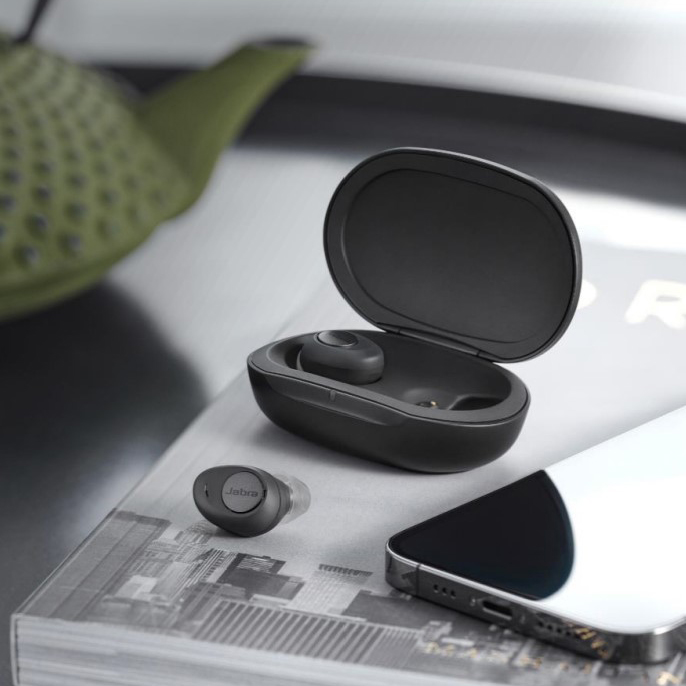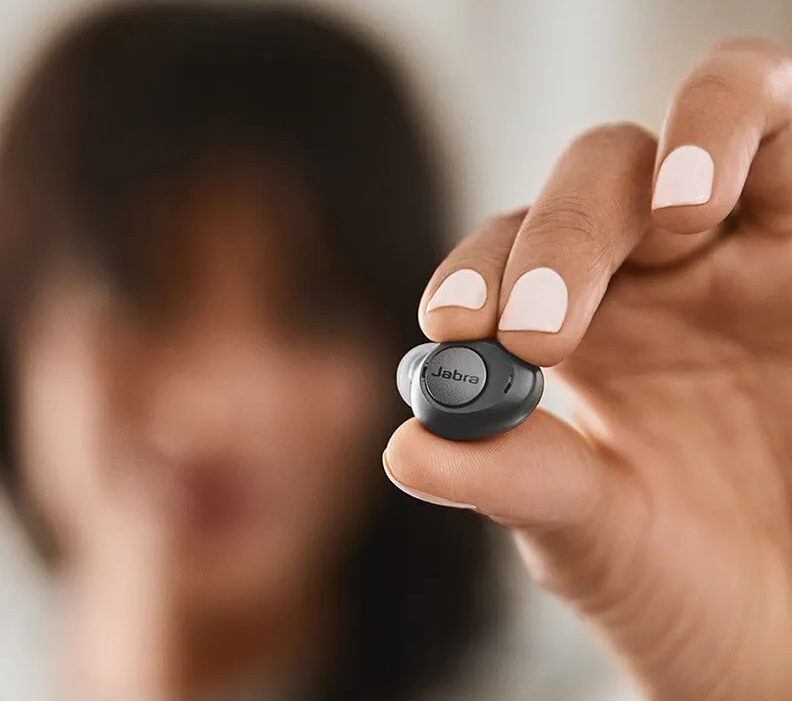 Who Benefits from Jabra Enhance Plus Earbuds?
Millions of people are affected and struggling with hearing issues, and a large percentage of this population is hesitant to use or even consider traditional hearing aids as a solution to the problem.
Jabra GN is ready to take hearing solutions to another level offering a ground-breaking technology that is the first of its kind through Jabra Enhance. These earbuds are specifically engineered to help dissolve the average 6-year gap between noticing hearing problems and actually seeking help and doing something about it.
Put simply, Jabra Enhance Plus is ideal for individuals with hearing loss who are hesitant or not yet ready to use traditional hearing aids and prefer to use more discreet yet powerful hearing solutions.
Cutting-Edge Miniaturization
Powerful hearing aids + bulky housings are now a thing of the past.
Jabra Enhance Plus is a game-changer in the field of hearing enhancement, offering a discreet and comfortable solution with the brand's expert knowledge of the human ear combined with cutting-edge miniaturization techniques.
Experience a whole new level of hearing enhancement with world-leading medical-grade technology molded into the super-compact design of Jabra Enhance Plus.
What To Expect From Jabra Enhance Plus
Jabra Enhance Plus is jampacked with state-of-the-art hearing technology housed in a miniature, discreet, and sleek housing. The compact water-resistance earbuds come with precision microphones powered by advanced noise reduction algorithms to efficiently reduce background noise.
With Jabra Enhance Plus, expect medical-grade hearing enhancement that fits seamlessly into any lifestyle. Hear music and calls better, anytime, anywhere.
User-friendly Customization
Setting up and customizing Jabra Enhance Plus earbuds is easy with the free Jabra Enhance Plus app. Simply follow the on-screen instructions to personalize and program the earbuds to your specific needs and preferences.
Advanced Battery Efficiency
Jabra uses an advanced battery efficiency technology to ensure that the Jabra Enhance Plus buds can provide high-quality listening performance for at least 10 hours on a single charge. Enjoy premium hearing on the go with its compact charging case that can give a total of 30 hours of battery life.
Why choose Jabra Enhance Plus?
Jabra is part of the GN Group, one of the world's biggest hearing aid manufacturers. Founded more than 150 years ago, GN has helped countless people all over the world hear better and enjoy a better quality of life.
Experience Jabra's pioneering audio engineering and GN's world-leading hearing expertise with Jabra Enhance earbuds. Hearing aids have never been this close to offering the best and most intuitive solution with medical-grade audio technology.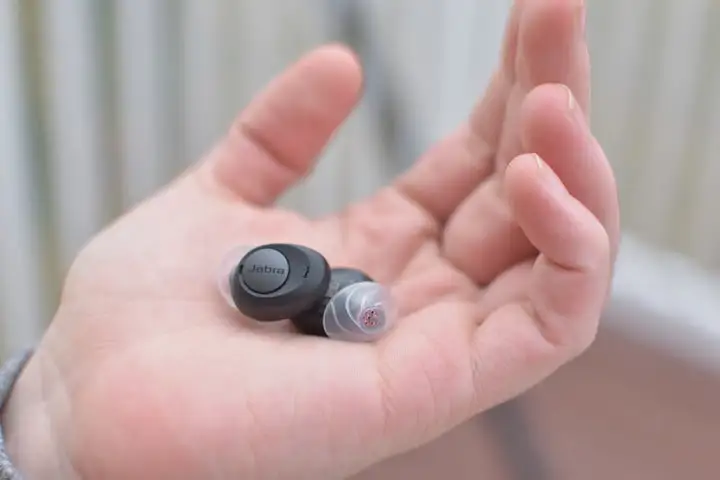 Where to buy Jabra Enhance Plus
Jabra Enhance Plus is currently available at certified Jabra Enhance Plus centers throughout the United States. RK Audiology is a certified Jabra Enhance Plus distributor. Fill out the form below or contact one of our two offices.
Call us today to schedule an appointment.
We'll be happy to walk you through any inquiries!
Fill out a form to schedule with us to find out if Jabra Enhance Plus are right for you.